Anatometal in Santa Cruz (ca - USA)
During our trip in the USA while attending the 2007 APP Annual Conference we ve been invited to visit the body jewelry factory "Anatometal", IN Santa Cruz,California.
After a beautiful welcome from Barry (the owner) and the whole stuff we had the chance to visit the factory, having a deep look on how such jewelry has been produced step by step, starting from the customer s order.Infact was really interesting to see how the final body jewel is produced and machined form a solid block of steel, titanium or gold. We enjoyed looking the operators working on machining, polishing (each piece by hand!),setting the stones and checking that every single piece comes out perfect. During this (really too short) afternoon we noticed how passionate is the work that Barry is doing still after his 15 years of careeer, with his constant wish to get updated on how to produce new ranges of jewelry of the highest quality. We were really happy to see that there are still people in our industry that want to surpass the standards and heighten their professional level.
Thanx to Anatometal!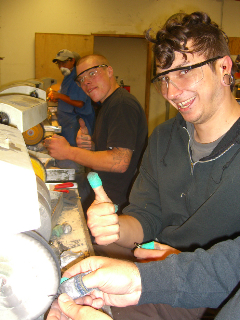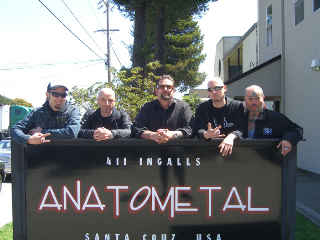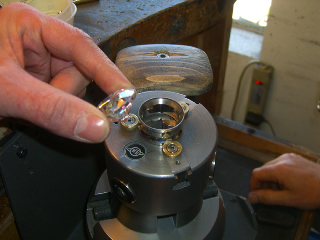 Il direttivo APTPI


Per ultriori informazioni inviaci un' e mail info@aptpi.org ,se non possiedi outlook inviaci una e mail dal sito cliccando qui