3° ITALIAN SUSCON 2007 in Amelia (Tr) ITALY
On date september 3/4/5 2007, as always from now 3 years, took place in Amelia (Tr) thepulling and suspension seminar. What was really relevant is that in three years the interest toward the event has exponentially grown and this surprised not only the staff of the event but also relators and our logistic coordinators.Also, reading all the participants feedbacks, we found out that many are the reasons for them to take part to the event:everyone with his own in puts and with different personals motivations.

Aside the subjectivity of the personal experience, was clear the need of a primordial condivision, of a honest connecting touch without shadows that are so common in the actual society. This is exately what we wished, but really didnt think could happens so fast.All this happened in only three days of seminar, which were enough to keep on knowing eachother better, to create new human contacts and develope emotions among all the participants,staff and local people.Excitment, fear, scareness, curiosity, happyness, enjoyment and many other emotional states were easy to read on peoples face.

65 people coming from 6 different nations (Italy, Norway, Germany, Netherlands, England and USA) within 52 suspensions performed during the seminar are for all of us a reason to be really proud of the whole event.A psychiatrist and an antropologist this year participated to observe and collaborate with us in the next future too.And last but not least, very important was the organizative, cultural and hygenic aspect, which for us are basic issues to live an experience like this in full safety and positivness.
We would really like t thank all the participants and all those people that supported and helped us, being trustfull in us and in our projects.Even if often our initiatives have been wrongly readen and we have been misunderstanded (focusing on "personal interests") on what we did we will continue with our pure spirit to work on initiatives like this, and we ask everyone to join us and show support.
We are always open to comunicate and to be propositives toward everyone genuinely interested in the body art.
APTPI Staff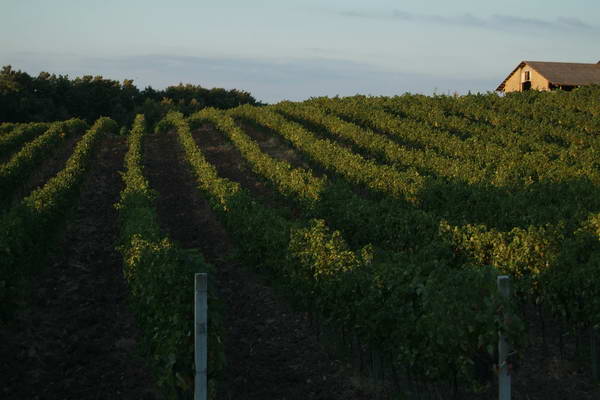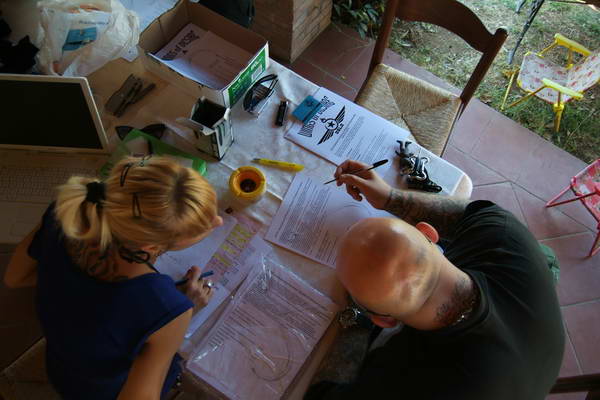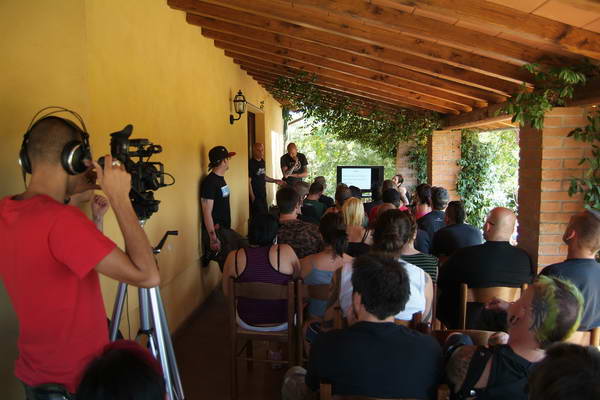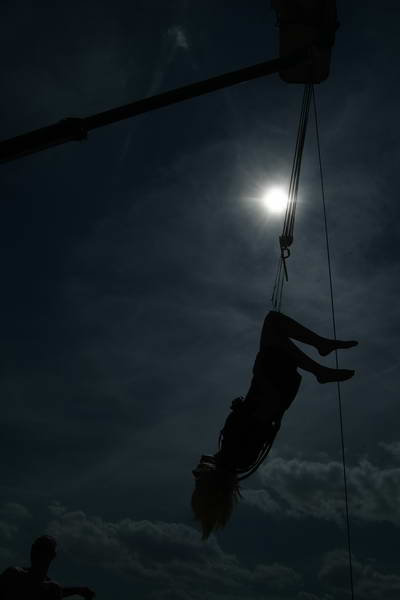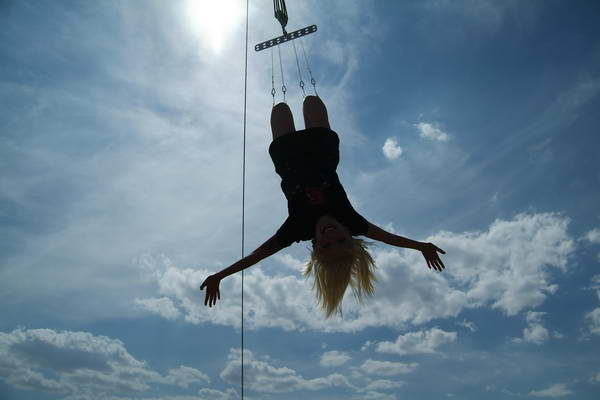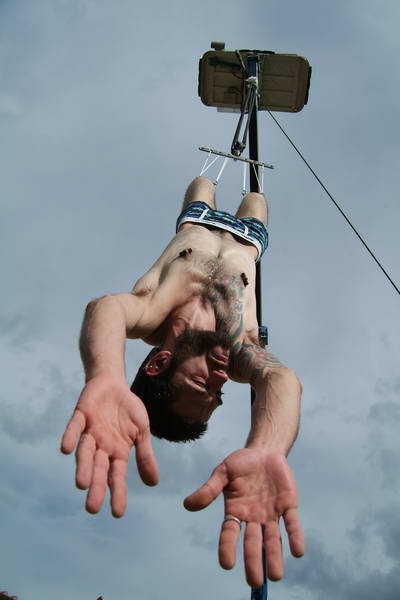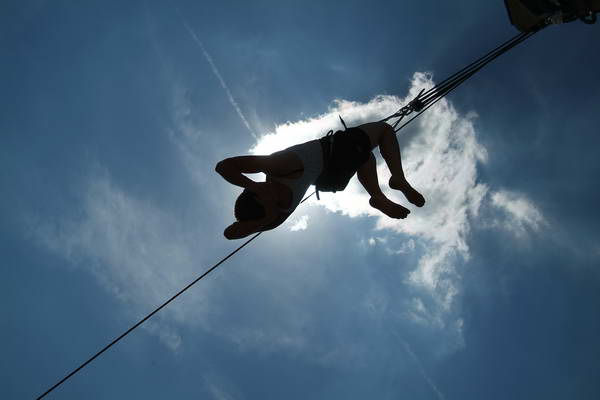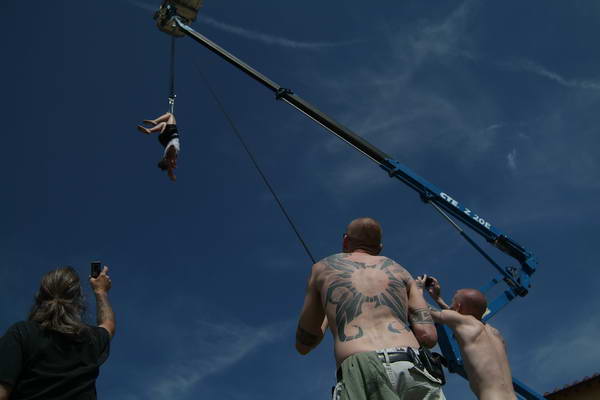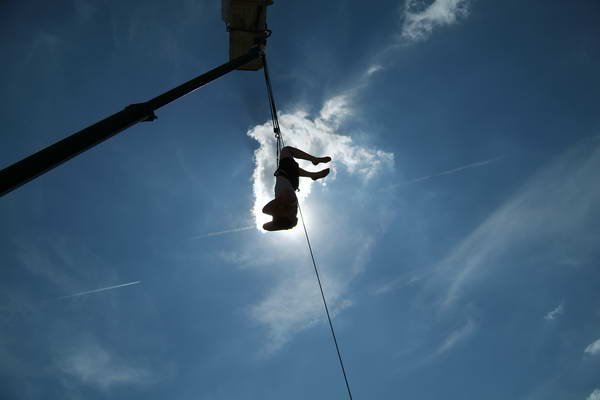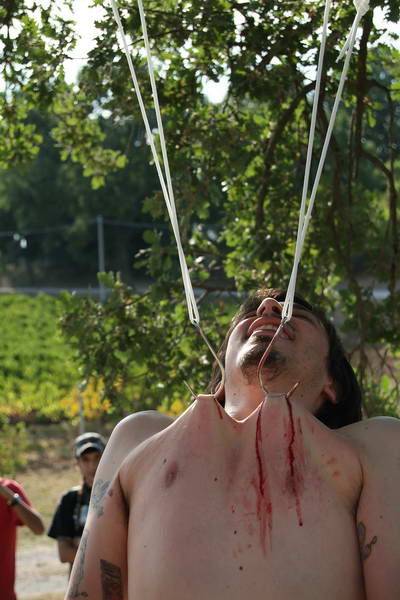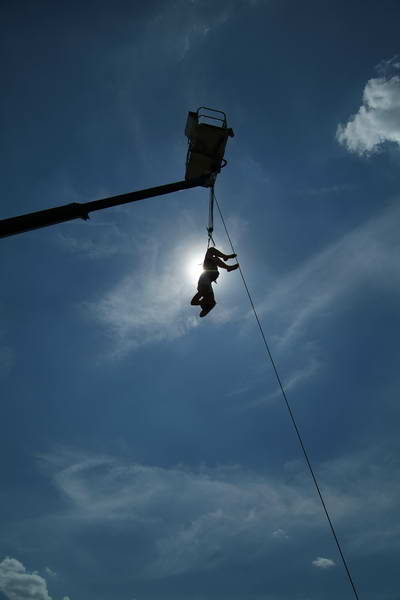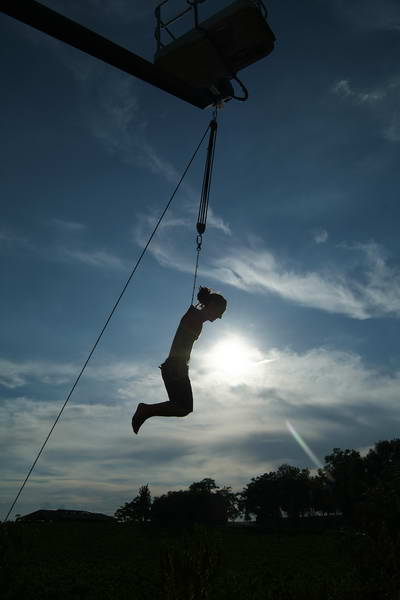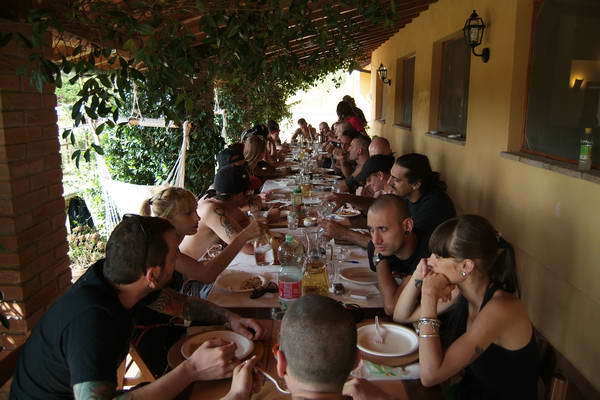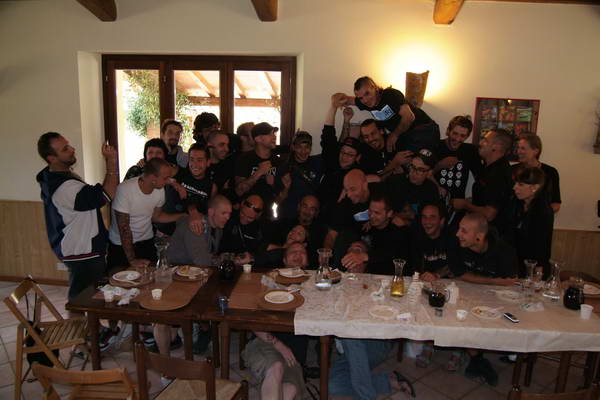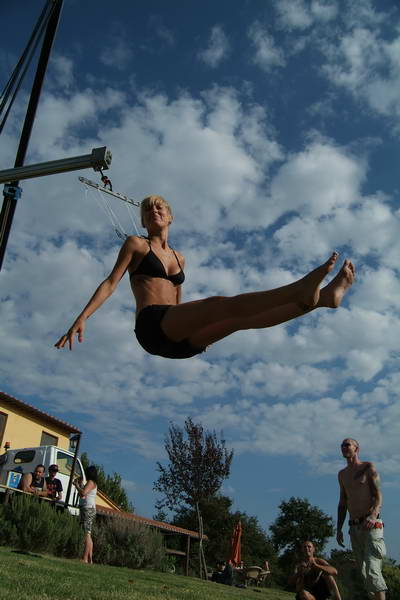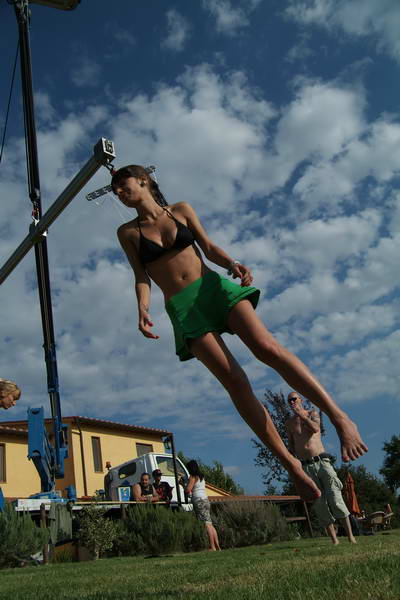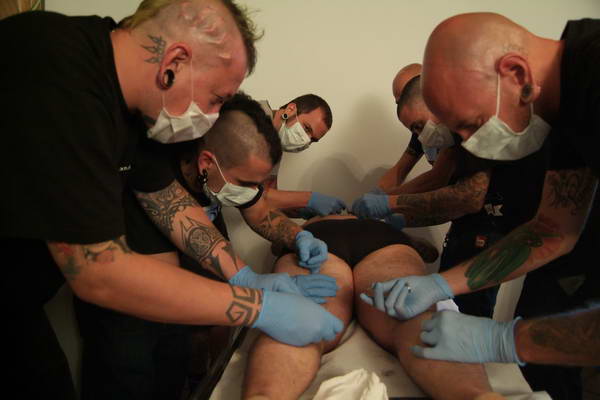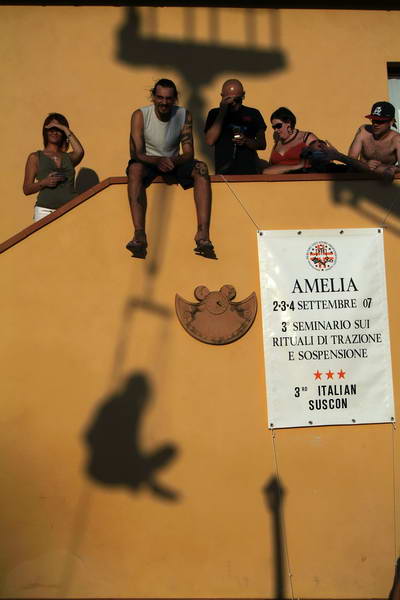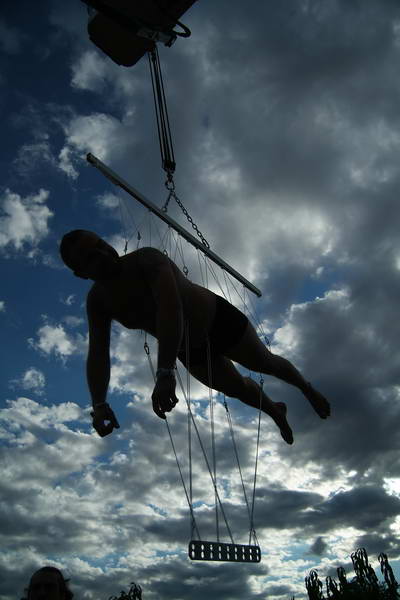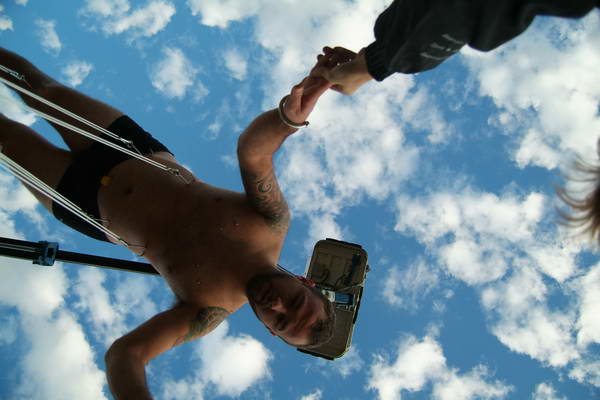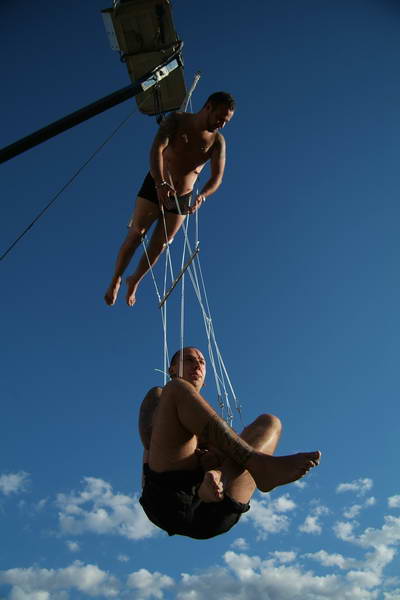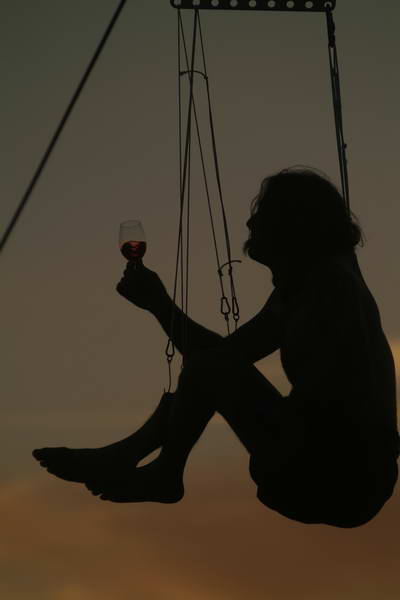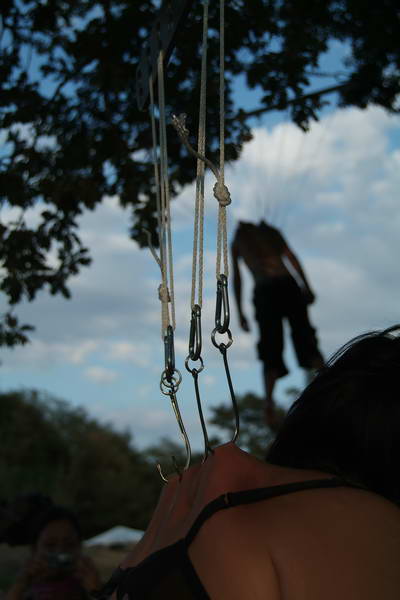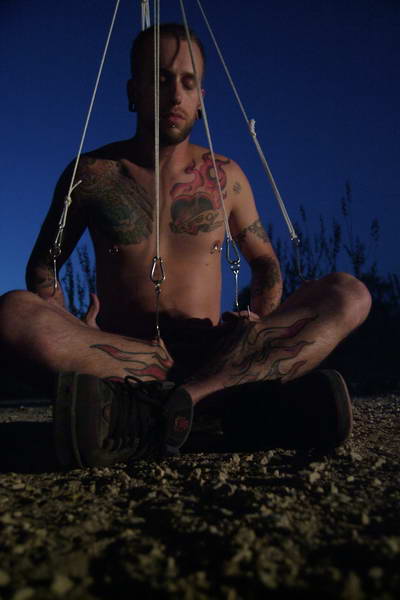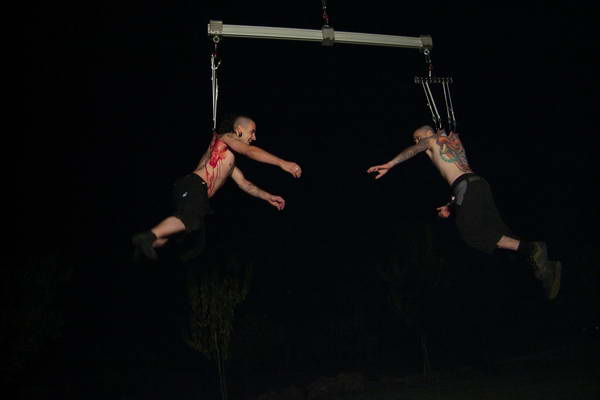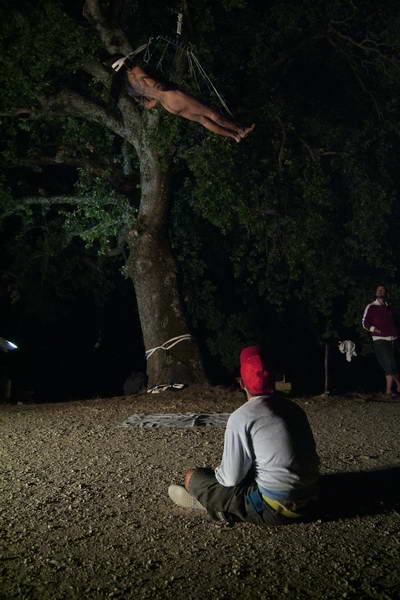 all photos © riccardo tetrarca baldassarri

Per ultriori informazioni inviaci un' e mail info@aptpi.org ,se non possiedi outlook inviaci una e mail dal sito cliccando qui